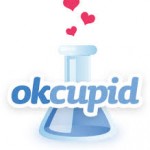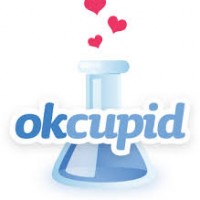 I found a woman's dating profile on okCupid today that began by intriguing me. She wrote her "About Me" summary in a way that was different and conversational. It described her interests, but did so in a manner that also suggested she had a good sense of humor.
However, what started out as an interesting online dating profile ended up coming across disingenuous and self-satisfied. What I've provided below is  only an excerpt (along with my critique of it). However, do note that her profile sounded like this from start to finish.
By the way, the reason why I post excerpts of dating profiles is because I know that not everyone can afford to hire me for a consultation, let alone to write theirs on behalf of them.
As such, my hope is that, by featuring online dating profile writing mistakes, you'll be able to avoid making the same ones when you craft yours.
I also want to make clear that I only post excerpts and, in doing so, am able to maintain the online dater's anonymity. In addition, I select dating profiles at random from dating sites all across North America.
Now that I've made all that clear, let's get to the excerpt and my critique.
From the dating profile of a 41-year old woman.
I'm a nerd. Love the science channel and books on quantum theory. I own and overuse an XBox 360. Love a wicked adventure.  Have a 1950's kitchen complete with ruffled apron. Know kung fu and can kick *ss. Ride a pink bike with a wicker basket. Rather hug than shake hands – even strangers. I'm spiritual (without the dogma). Laugh out loud at horror movies. Don't have all the answers, but try. Cry at sappy things on TV. Cook a mean chicken. Monet's flowers give me peace. Kadinsky gives me shivers. Black and white film and Garbo, yes.
My critique.
Initially I really enjoyed glimpses of her life being splattered around. It was a fun, upbeat approach that read quickly (you never want to write in a way that feels like a long read). I also liked that she gave extra details. For instance, instead of saying he rids a bike, she brought it to life.
So kudos on the approach.
What I didn't like is that, after a couple of paragraphs, this dating profile just sounded like someone who cared more about being clever than being real. After awhile it sounded contrived and even carried an element of being very pleased at herself.
So, when writing your dating profile, of course try to be clever and engaging, but don't fall in love with your words. A dating profile is not a piece of art. It's a marketing opportunity. Use it accordingly.
Question for you.
Has your humor ever bombed while online dating? I once made a joke about my driving that actually drove a guy away. He said I scared him!
Your online dating profile and marketing.
I'm an ad writer, as well as an online dating profile writer. That means I know all the marketing techniques to make your profile appealing to read so that someone considers contacting you. Better yet, because I ask very specific types of questions, I'm able to use your answers and expressions to craft a dating profile that sounds like you wrote it (only better!).
Check out my online dating samples and see for yourself, or just get started by completing the personality questionnaire.