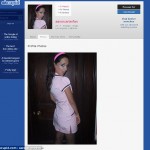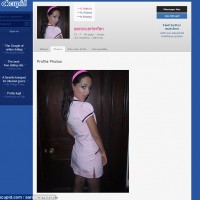 A few people sent me an article seen on Cracked.com about a journalist who posted a fake online dating profile on okCupid as a social experiment.
Her objective was to see if men would message any woman no matter how awful.
Supposedly the dating profile belonged to a 25-year old woman who was beautiful on the outside, but otherwise mean, spoiled, lazy, racist, manipulative and gold digging on the inside. Despite this, her dating profile garnered 150 messages within 24 hours and, though despicable in her replies, the men kept messaging.
The journalist, Alli Reed, didn't claim to have reached any particular conclusions. However, this quote from her gives you an idea of what she's gleaned: Don't settle. Figure out how to be happy with who you are and then look for someone who makes your great life even better.
Consider my conclusions.
What she wrote makes for fun, light-hearted reading. However, she's not a researcher, psychologist or social scientist. She's a contributor to cracked.com – a very good contributor with a great sense of humor – but who writes for a website known for its humor.
Seriously, keep her article in perspective.
The "conclusions" I've noticed people reaching from this article are not a realistic reflection on online dating as a whole, nor do they reflect on men as a whole.
Let's pull apart some aspects of this story:
1) When you read the dating profile, it sounds outrageous enough to be a joke so it's quite possible that a number of these men were simply killing time and baiting her.
2) She's on a free dating site and, typically, free dating sites attract a whole different crowd than match.com, eHarmony, JDate and others that cost a fee.
Lastly and most importantly –
Her settings were from 19 to 60 years old, which means: hundreds, if not thousands of men dating online did not write to her – only 150 did.
As an ad writer who's been involved in countless market research initiatives I cannot stress how easy it is to manipulate facts and numbers.
That last point is the most salient.
Think about it –  she openly invited men from across a 41-year age span to contact her. Can you imagine how many hundreds and thousands of men in that demographic would have been online dating in that 24-hour period? Yet, only 150 wrote to her.
Use critical thinking!
There are so many claims about online dating and so much false research. Be discriminating and use critical thinking when evaluating who you get your information from, where you get it, and how the information was collected.
In fact, on the subject of online dating and thinking critically, you might want to read Online Dating Experts. Says Who?
If you're serious about finding the one.
The best way to find the right one is to make who you are and what you're looking for clear. However, for most people, that's easier said than done. It can be so difficult to write about yourself that many people end up with an online dating profile that doesn't really sound like them at all.
Ironically, because I use your words and anecdotes, I can help you write a dating profile that's genuinely you. Better yet, because I'm both an ad writer and an online dating profile writer, I know how to write in a way that's both engaging and persuasive.
Check out the online dating samples and see for yourself. Or, just get started by going straight to the personality questionnaire. It's the first step to a great online dating profile.