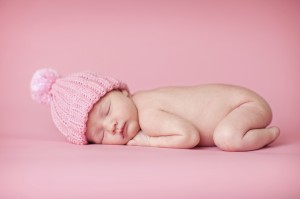 What do online dating profiles, LinkedIn profiles and Dear Birth Parent letters have in common?
They all require marketing techniques to be effective.
Though a Dear Birth Parent letter has a deeply intense emotional objective, it nonetheless requires strategic thinking.
This is the second of a series of five tips to help you craft a strong Dear Birth Parent letter.
Be true to yourself and attract what's best for all of you.
One of the world's most successful advertisers is McDonald's Restaurants. That's because it makes its brand personality clear at every turn. There's no mistaking a meal at McDonald's for a dish prepared by Gordon Ramsay – and that's good.
By being clear about what kind of restaurant it is (from its food to its environment) McDonald's attracts the right customer and doesn't disappoint.
How does this translate to you?  It demonstrates the importance of being true to yourself so that you attract the kind of birth parent. That is, someone who's looking for an adoptive parent exactly like you.
A successful adoption happens when prospective adoptive parents and birth parents make a strong connection prior to the birth.  This occurs through shared values and parenting philosophies, as well as through a kinship inspired by aspects of your personality and lifestyle.
The more true you are to yourself – and the clearer you are about the details that are truly "you", the better you'll be at making an honest connection with a birth parent who would love to find someone just like "you".
As such, you need to describe yourself and your life in detail. Don't use general statements like "Our wedding day was the best day of our lives". Instead, paint a vivid picture that draws the birth parents in and brings you to life.  Don't say "We live in a beautiful city". Instead, describe what makes it so wonderful. The more expressive and colorful you are, the more memorable it will be to the birth parent.
Keep in mind, yours is not the only letter they'll be reading.  If you try to be all things to all people, you risk being so vague that you don't really engage anyone. So, don't risk being one of many when you can be the one.
A final note about writing your Dear Birth Parent Letter.
It's not easy to write your own story and it's especially difficult when so much is at stake. Instead of worrying about how well you market yourself, take the pressure off by considering my writing services for adoptive parents.
All the best to you.