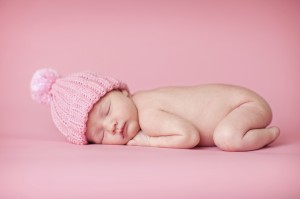 This is the final tip I can give you about writing your Dear Birth Parent letter.
Like all my other tips, it leverages a marketing technique.
I use it when I'm writing traditional advertising, as well as when I'm writing online dating, LinkedIn and parent profiles.
In fact, it's a technique you can use in just about any situation that requires you to bond with another person. It's "consider their needs".
It's true that you have a story to tell the birth parent. It's important that you tell them who you are and how great you'll be as a parent.
However, you need to promote your attributes by framing them around what matters to that birth parent.
You need to give her reasons to believe that her baby will be safe, secure, loved and happy.
Let the birth parent know all about the support system you have – parents who are eager to become grandparents and friends who can't wait to babysit and have play dates.
Remember that birth parents aren't just looking for a welcoming couple, but a welcoming life.
Also be sure to paint a bright future as well. This baby will be a child, a teenager and an adult – and that birth mother needs to know that her baby will be loved and cared for every step of the way.
In addition, be sure to let them know what level of contact you're hoping to have with them and how you plan to do it.
Keep in mind that, while details of  your wedding may be important to you, but not to the birth parents. So, rather than share what matters to you, share what matters to them.
A final note about writing your Dear Birth Parent Letter.
Some people experience crippling anxiety when it come to writing their Dear Birth Parent letters and profiles.
There's just so much at stake. Instead you can always take the pressure off by considering my writing services for adoptive parents.
Whatever you do, I wish you all the best.