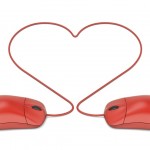 I scanned a number of online dating sites today and read quite a few dating profiles for women. I kept noticing an approach that I've seen before and it's one that both men and women make the mistake of using.
Below I've posted an excerpt of a profile that uses the approach followed by my critique. Can you spot the online dating profile writing mistake? It's a pretty common one.
From the dating profile of a 31-year old woman
I'm a petite blue-eyed blond with a big heart and here to meet the guy who'll sweep me off my feet. Is it you?
My critique.
If you have a dating profile photo, and if you've filled out your settings, then there's absolutely no need to reiterate your physical features. I notice this on the dating profiles of men too. It's not just a mistake common to women.
Generally, the reason why a person has decided to read your profile is because they already noticed your looks and liked what they saw. So, move on. Use those first few lines to truly engage your reader. Find something fun or interesting.
Today's tip for improving your dating profile.
For instance, if you're petite and that's a feature that you want to call attention to, maybe you can say something like, "I can't always reach the overhead bin, but I sure like to travel!" or  perhaps you can make a cute mention about how your height keeps you very down to earth.
These are just examples of course. However you can see how that physical trait can be used to introduce another aspect of you in a fun and seamless way.
…or, just hire me…
Because I began my career as an ad writer, I know all the marketing techniques to make you get noticed. As such, I write profiles that are both captivating and persuasive. In addition, I ask a lot of questions so that I can use your answers and expressions to craft a profile that is honestly you.
Check out my online dating samples and see for yourself. Better yet, get started by completing the personality questionnaire.