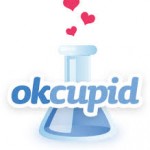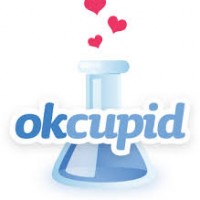 I found an online dating profile today on okCupid from a woman with a big smile and a positive attitude. Despite this, reading her self-summary made me want to poke my eye out.
I've posted an excerpt of her dating profile below followed by good reasons why she needs to revise it.
You might be surprised when you read it because it's a profile that doesn't stand out as having big, bad online dating profile mistakes and yet…
From the dating profile of a 37-year old woman.
I work hard. I play hard and I enjoy every day like it's my last. I mean, life is short right? I have  a wicked sense of humor and love to make people laugh. It also doesn't take much to get me going! So if you like to have fun then I'm your gal (and you can be my guy).
 My critique.
Granted most people don't read as many online dating profiles as I do but that's no excuse for filling yours up with cliches. Life is short? Tell that to someone's who's waited in a line up for 20 minutes. Better yet, tell that to my 96-year old neighbor who has survived three bouts of cancer and two heart attacks.
Also, who doesn't like to have fun? Fun is inherently something we all enjoy so don't say "if you like to have fun".
So, in short, don't rely on cliches. Truly this woman seems really sweet and happy, but the cliches don't convey enough depth. If you have a wicked sense of humor and love to make people laugh, then prove it. Add some real fun when you're crafting yours so that it has substance. Cliches are very weak.
How to make your online dating profile interesting.
It's not easy to show our fun, quirky side when crafting a dating profile. Yet, that's the side that makes us engaging and warm. One great way to uncover your most charming and unique traits is by complete my personality questionnaire. It sounds like a gimmick but it's actually a great way to uncover things about yourself that you wouldn't even realize can make for great content. So fill it out and add some of the answers to your dating profile. You'll be surprised how much better it'll be.
Or, better still, hire me to do it. Not only am I trained to create a compelling and persuasive dating profile, I ask enough questions so that I can do it using your stories and expressions. That way you go online with a dating profile that's truly you.
Check out my online dating samples and see for yourself.