I write ads. I write dating profiles. I also write the only dating blog about men, women and ads.
Blues has been a theme of late. First, I've noticed people with a seasonal soupcon of February blues.
Second, we've been serenaded by blues of presidential proportions thanks to Obama himself (can he be more dreamy, sigh).
As such, this week's dating blog is all about smiles turned upside down. Enjoy it, if you can.
10 Chick flicks that make men (gasp)…cry!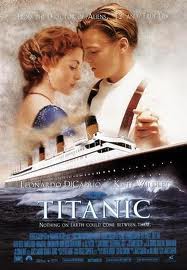 According to an article in mademan.com, romance can be especially unbearable to our big boos,  bringing them to tears faster than biting down too hard on a beer cap.
I scanned a few online dating profiles this week, I discovered that romance can also make men whine. Here's one profile that demonstrates this rather poetically:
Sick of psychos. Tired of hos. If you aren't happy with me, than you can just go.
I kid you not. He said "than" instead of "then" (yes, that's me doing a grammar joke – writers are funny that way…oh my god, a double entendre!).
I often go on dating sites to check out a client's profile. Can I be blamed for getting distracted?
8 Good reasons to cry your eyes out
An article on pyschcentral.com lists 7 good reasons to cry your eyes out. I feel compelled to add one more: Prime Suspect, starring Maria Bello was cancelled. This was nonchalantly mentioned to me  the other day by a person I thought was a friend.
That tragedy aside, other reasons for salty downpours are oddly positive.
For instance, crying can elevate your mood and lower stress. This is particularly good news to those of us in advertising who constantly face the emotional trauma of the following four words, "I like it, but".
Actually, I'm crying just thinking about that and I'm not feeling happier at all.
Advertising during the Great Depression
I found a great site built around the book, Celebrity Culture and the American Dream. It features fascinating glimpses into previous generations and includes excerpts from fan magazines dating back to 1911.
Can you believe there was a time when women thought they were too skinny? Soooo sad that's changed. I'd love a figure shaped by chocolate. It would make me happier than crying ever could.
On a happy note
Though I have fun writing blogs, what really gives me joy is writing online profiles. I love people and I love putting a positive spin on them. Better still, I love using ad techniques to create online dating profiles and LinkedIn profiles that not only stand out and get noticed, but that also sound genuine. Time and again I've had clients say "That really sounds like me!".
I can't tell you the pleasure I get from that kind of feedback.
See the difference ad writing makes – check out my samples of online dating profiles and LinkedIn profiles. Better still, get started by completing the online personality quiz. It's the first step to a great online dating profile. The second  is to hire me. Also, if you like what you've read, then please join me on Twitter and  Facebook page.