Today I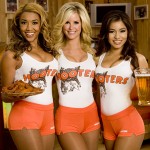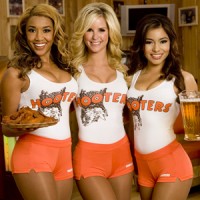 went onto Plenty of Fish to scan a few online dating profiles. I clicked on one of a middle-aged man who I was certain would be a buffoon. The photo was of him, beaming with pride, while surrounded by a group of Hooters Girls.
It was tacky for two reasons: 1) half-dressed waitresses don't conjure up even a modicum of class 2) older men being lavished by young women can appear creepy.
That said, when I read his dating profile, he seemed like a sincere man, willing to put himself out there, and who exuded a very positive personality.
His photos did nothing to sell himself.
Singles dating online know the importance of photos. What some don't know is that photos deliver a message just as clearly as words – for better or worse. So it's important to really think about what your photos are saying individually and as a whole.
In addition, a lot of singles don't how to maximize the opportunities that photos provide.
The hidden messages behind your dating profile photo.
It's difficult for me to explain how to take a critical approach to your photos. So, instead, I'll give you some examples.
Man holding up his cell phone and taking a photo in the mirror.
At this point, every person should know that these types of photos are not flattering and are even made fun of. To continue taking shots this way gives the message that you're out of touch, old school and unpolished.
Man in a ball cap and sunglasses.
This tells me that the man is not considering the viewer or the environment. That is, by hiding everything about his face, he's not giving the viewer what she wants – which is an idea of his looks. Nor is he taking into account the environment, one where a photo is the first way to catch someone's interest. If you don't show your face, you aren't giving her a reason to click on.
Photos of sunsets, tourist attractions and motorcycles.
If, for some inconceivable reason, you feel it necessary to post a photo of a sunset, a statue or a mode of transportation, then at least do it after you've posted a good headshot and full body shot. Again, the key here is to consider the viewer and the environment. On a dating site, your looks will be judged first and, if they pass, the next challenge will be your online personality.
Tip
Take a look at photos of other people and critique them. Ask yourself what you're picking up about the person through his or her photo. Once you do this a few times, you'll start being better at evaluating your own photos. It's difficult to be objective, of course, but a little practice on others might help.
Failing that, feel free to hire me for a 15-minute phone consultation and we can work together to help you improve your presentation.
How to maximize your photo opportunities.
Once you've learned how to take a critical look at your photos. The next step is to find ways to improve them. The biggest tip I can give you is to do what advertisers do and that is: 1) add attractive backgrounds 2) that also deliver subtle messages of their own.
For instance, rather than take a photo of yourself sitting on your couch, take one of you next to a beautiful garden. In other words, consider the setting. Taking a great picture of yourself, will catch a person's eye. But to add a beautiful landscape behind it, is killer!
In addition, you can leverage backgrounds that send subtle messages. For instance, if you love to hike, take a full shot of you surrounded by magnificent trees and trails. Right away your photo will send the message that you like to hike and that you like the outdoors. In doing so you have the opportunity to immediately catch the eye of someone like-minded.
More resources.
For more help, be sure to have a look through my examples of online dating profiles, as well as my services. You can also get started with the personality questionnaire and send your answers to me. It's the first step toward a great online presentation that's actually customized to you so that it's honest.