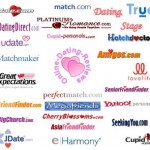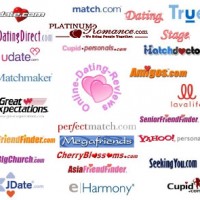 When I scanned online dating sites today looking for a dating profile to critique in this blog, I found one with two big mistakes.
I'm guessing you can spot one because it's hard to miss. The other is more subtle and it's a mistake that a lot of people make when they're writing their dating profiles.
If you can't hire me to write yours on your behalf, then I hope the following will help when it comes to crafting your own.
From the dating profile of a 43-year old woman in NYC.
I don't mind living here but will definitely moved to the LA one day as soon as I get a good opportunity.
I am a VERY brainy and seeking the same. I am in college going for a 3rd degree. I'm very lad back and I don't rush around busy in an adrenalized-frenzy all day long. I like art and intellect/culture/history-dates.
 My critique.
The less obvious mistake in this dating profile is that she begins it letting everyone know that she has every intention of moving some day. I'm all for being honest with people about things that could affect their lives.
However, she has no set plans to move so why imply that she can take off at any moment. It makes her a very risky choice if you're someone looking for a steady relationship.
In addition, for someone not just brainy, but very brainy – caps included – she wasn't smart enough to smell check or write coherently. I mean, what kind of word is "adrenalized" and what kind of sentence is "intellect/culture/history" dates.
God lord.
Needless to say her second mistake is adamantly suggesting that you're an intellectual but then not showing any indication of it.  i
While I'm at it, even though she was trying to convey that she was laid back (or, lad back, as she puts it), having the username "Easy Peasy" on a dating site isn't too brilliant.
Why hire a dating profile writer?
Most singles dating online don't stand out, for all the wrong reasons, as she does. Rather, their biggest mistake is that they don't craft their dating profiles to stand out at all.
If you're serious about finding the one and having as positive an experience as possible, then hire me to help you.  As a professional ad writer, I know all the marketing techniques to make your profile engaging and irresistible. Better yet, because I ask good questions, I'm able to use your words and stories to do. That way you go online with a customized dating profile that's truly you.
Still not sure? Then check out the online dating samples of my work. Or, get started on uncovering some of your unique traits by completing the personality questionnaire and sending your answers to me. You'll be amazed at what I can do.