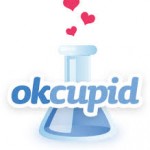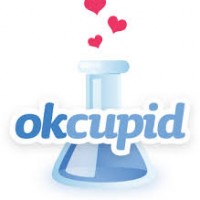 A former client of mine wrote to me the other day to say that she saw an online dating photo of a guy picking his nose. She wondered if I had an opinion about this and, of course, I do.
First, you don't tend to see this kind of nonsense on paid dating sites. Generally, when single men or women invest their money, they also invest of themselves.
Though I think sites like okCupid are fun, and people have found serious relationships on them, I strongly recommend that you also subscribe to a paid site.
Cover your bases.
Second, when I see photos like this on dating profiles, I don't think "what a jerk", I think "what a lack of confidence". Here's why:
When I was younger, I continually skipped school and, in doing so, I learned a valuable lesson. That is, I discovered that failing didn't feel like failure given that I hadn't tried to succeed.
I'm going to rephrase that because it's relevant beyond online dating. It's an essential insight for so many areas of our lives.
Here it is again:
If you don't enter the race then you can't lose.
It's not uncommon for people to find themselves in a competitive environment and, because they lack confidence, they make no effort to succeed or, worse still, they sabotage themselves.
I think a guy who posts a photo of himself picking his nose falls into that category. In fact, to post a photo that will not only fail to attract good women, but will actually repel many, may even go beyond a lack of self-confidence. Perhaps there's self-loathing. After all, to repel others is to set yourself up for a strong negative reaction.
How to sell yourself when you don't believe in yourself.
Online dating profiles reveal a lot more than we realize – including our insecurities. So if you're clearly posting photos and writing copy that will make you rejected, then you're not ready to be in this environment. Instead, stop online dating. Heal yourself first. Seriously. When I see people setting themselves up for failure my greatest concern is that they'll succeed in damaging their self-esteem even further.
Online dating is difficult on the ego at the best of times. After all, you're lined up next to thousands of others. You're constantly being compared to them in the most superficial ways from height to weight. Then, should you pass the initial judgment, you're stuck trying to sell yourself in a way that's confident (but not conceited), open (but not revealing), down-to-earth (but not overly familiar).
Online dating is not for everyone and it's certainly not for anyone who suffers from a lack of confidence.
Read the two most important words in online dating and 7 instant ways to build self-confidence. 

So go offline for a while. Do things that make you feel good about yourself whether that's starting a fitness program or simply waking up every day and dressing a little better than usual.
Once you've had a break and feel better about yourself, then set up your online dating profile on a paid site (at least initially). Have really good photos taken of yourself. This will make you feel better about your presentation. Plus, of course, it will increase your chances of standing out in the most attractive way.
Next, create a great profile. Put real effort into it. Use my personality questionnaire and online dating samples to help you. Better yet, hire me. My services include everything from phone consultations to writing a customized dating profile for you from scratch using your anecdotes and expressions (to keep it honest).
Finally – go online with a sense of playfulness. Don't take it too seriously. Enjoy the possibilities and the opportunity to connect with people you might never have had a chance to talk to.
Also remember that people do succeed in finding true love online. However they get passed over by many people before they find right one or the right one finds them.