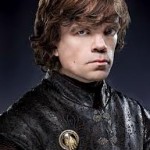 Tyrion Lannister stands under four and half feet tall. He also has short arms and a big head. Yet, despite his physical shortcomings, he's one of the most compelling and beloved characters in Game of Thrones.
Rather than apologize for what he lacks, he constantly amplifies his sizable qualities.
He's a man of courage and principle. He's also strikingly intelligent and sardonic. His incisive remarks are enough to bring adversaries to their knees (or his!). He's a critical, independent thinker who doesn't follow the pack. Instead, he delivers blows with characteristically cool defiance and we love him for all it.
However fictional this character is, the lesson he teaches is very real and that is – lead with everything you have going for you.
Sounds trite. Yet, I scan online dating profiles regularly and see a lack of confidence throughout the majority. Everything from weary, desperate assertions like, "here I am again", to About Me summaries so generic that they can be about anyone.
In fact, they may as well have the words, "I'm nothing special", scrawled over and over again until the minimum word count is met.
Though there's no question that good looks opens doors, they can't compete with confidence. It's far more attractive than good bone structure.
One of the most powerful ways to increase your level confidence is to take stock your qualities and unique traits (my personality questionnaire can help you with that). Even if you already have a positive self-image, this is an invaluable personal branding and development technique.
When I work with a client, I spend a lot of time asking questions and trying to uncover his or her best traits and most interesting quirks. I then add these to a customized dating profile not much longer than 250 words.
The effect of seeing yourself summed up in such positive light – and through a unique perspective – can be transformative. It's like when you do a thorough job of putting your resume together and suddenly you see that you have more to offer than you even realized.
 How to take personal inventory.
Take your top three traits and expand on them. Write down all the adjectives you can think of that best describe you then pick three of the most notable.
After that, write a number of anecdotes that bring each of these three traits to life.
Anecdotes add substance to the adjectives and serve to remind you of how true these qualities are to you. It can be very empowering.
Simply listing the adjectives won't do it. I cannot stress enough the importance of supporting your "claim" by writing corresponding anecdotes.
In addition, you'll see the difference this makes when you add some of the anecdotes to your dating profile and even LinkedIn profile. Simply put, it's called storytelling and it's a marketing technique used in advertising.
Remember you don't have to be #1 when you can be your best. Back in the 60's Avis car rentals kept lagging behind Hertz. Hertz was number 1 and had been for years. It was huge obstacle to overcome. But, they did by launching what is now a classic slogan:
We're number two so we try harder.
It was a brilliant strategy. They find a credible a virtue out of being number 2..
The lesson here is that some weaknesses can be viewed as strengths or, at least, turned into them.
So ask yourself what traits you perceive as negative can actually be turned into positives?
Feel good about your presentation. Though I don't think looks trump confidence, I do know that looking your best has an effect on self-esteem.
I have a friend who runs an organization in Vancouver, Canada, called Beauty Night. It's designed to raise the self-esteem of females living in poverty.
Among the initiatives of this amazing organization, there's one that provides these women with makeovers so that they can see themselves in a more positive light.
In addition, the whole process makes them feel nurtured and cared for, which also contributes to their self-worth.
Feeling good about how you look automatically makes you feel good about yourself as a whole. It's a fascinating and well-documented exchange of psychological reciprocity.
The actual process of taking pride in your appearance is also uplifting.
So, before you plaster your online dating profile with the best pictures you can find, take photos when you look feel your best instead.
Be better prepared for success than failure. The greatest challenge we have when it comes to self-esteem is our fear of failure. The problem isn't that we fail. It's that we're terribly prepared to.
So, be mindful of your best traits and leverage them every chance you have. The more you do, the stronger they'll become and the more positive the feedback you'll receive from others.
In addition, be sure to create a visual presentation that you feel good about. As you groom and dress, be conscientious of how emotionally nourishing each step of the process feels too.
Take the most sure-fire step toward a great dating profile. Hire me (you had to see that coming!).
My services include everything from a simple phone consultation to a full profile from scratch (I ask a lot of questions then use your stories and expressions so that the profile is honestly coming from you).
Have a look at my online dating profile samples and testimonials or just get started here with the personality questionnaire then send your answers to me.
You'll be amazed at what I can do with them.