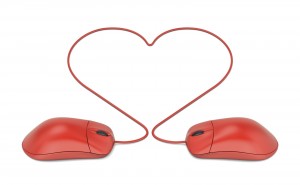 I'm an ad writer. My skill is in writing persuasively so that one product has more appeal than another product. I use that same skill to write online dating profiles.
As such, I'm uniquely qualified to create online dating profiles that have greater appeal than other dating profiles you'll find online  (check the samples of my online dating profiles and see for yourself).
If you're serious about finding love online, but can't afford expert help, then hopefully some of these basic marketing techniques will be of help.
5 tips to a better online dating profile.
Demonstrate who you are, don't just say what you are. Don't say you're creative. Instead, prove it with an anecdote. Don't say you're fit. Instead, prove it with an anecdote. Don't say you're funny. Instead…well, you get my drift. Adjectives are just words. In writing, anecdotes are more like actions. If you're having trouble thinking of some, then take my online personality quiz. It sounds a bit gimmicky, but it's a tool that I devised to help me uncover the unique traits and anecdotes of my clients. My hope is that it helps you too.
Don't be all things to all people, just be the right one to one. Be clear about who you are, what you like and what you want. That way you can weed out people who aren't right and attract those who are.  Good advertisers always target. If you aren't specific about your needs and try to be all things to all people, you risk being so ambiguous and ordinary that you engage no one.  In the words of a marketing expert (yes, me), "make the offer clear".
Write enough to grab attention, but short enough to keep it. If you're profile is too long, you could discourage someone from reading it.  After all, when you're online dating, you read a lot of profiles. Instead of being imposing, be concise. That said, you also need to show some effort. So don't make it too short. Confused much? That's okay, here's a tip: keep your online dating profile to approximately 250 words. It's an ideal length.
Start strong so that they want to read on. Openers are first impressions so make it great. If you're going to spend any time at all on writing an online dating profile, I suggest that you spend most of the time on the introduction. It can make all the difference to your success. Don't bore readers with "thanks for reading my profile" or "I'm not good at writing about myself". Instead, be interesting. If you're having trouble thinking of a great opener then take my online personality quiz. As I mentioned previously, it's great tool when writing an online dating profile. Also, be sure to check out my online dating profile samples for inspiration.
Don't waste space describing your ideal match I know that some dating sites, like okCupid for instance, allow a whole section for describing your ideal match. That makes no sense at all to me. If you're online dating profile is true to you and the "offer is clear", then your ideal match will be evident too. More importantly, you can write a book about your type, but if someone who isn't your type thinks you're attractive, they'll probably take the chance and contact you anyway. That's just human nature. So, rather than add a lot of extra copy (remember that the ideal length is about 250 words), just end on a few descriptors and leave it at that.
On a final note Everyone can write, but can you market yourself?  Finding love is one of life's most rewarding accomplishments. It's also one of the most elusive. So I truly suggest that you get expert help. I use all your words and anecdotes so that it's a true representation of you – and not of me. However, I'm persuasive enough to put it all together to make you stand out.
See for yourself. Check out my online dating profile samples or go straight to the online personality quiz.  Submit the answers to me and you'll be amazed at what I can do with them!