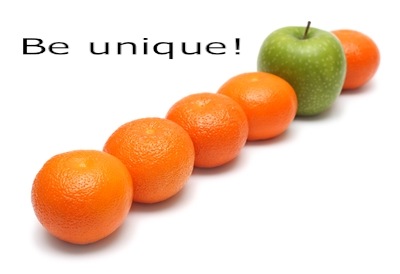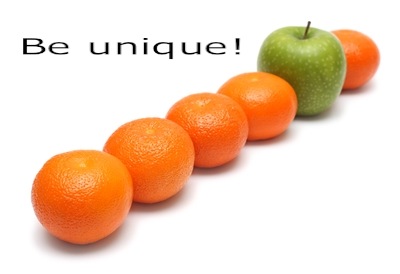 I'm a seasoned ad writer. I also write online dating profiles that leverage everything I know about marketing.
The combination makes me uniquely skilled to craft online dating profiles that stand out (see samples of my online dating profiles.)
The two most important things in life are finding love and finding a job. Yet, most people don't put anywhere near the effort into their dating profiles as they do into their LinkedIn profiles.
So, if you're serious about finding love online, but can't hire me for that extra competitive edge, then follow these basic marketing techniques.
6 tips to a better online dating profile.
Prove it
Instead of saying you're funny, prove it with a funny anecdote. Instead of saying you're fit, prove it with an anecdote. Instead of saying you love animals…that's right, prove it with an anecdotes. Adjectives are just words. Anecdotes are more like actions. If you're having trouble thinking of some, then take my online personality quiz. It seems like a gimmick, but it's actually a great tool in uncovering your unique anecdotes and quirks.
Target
Be clear about  who you are, what you like and what you want. That way you can weed out people who aren't right and attract those who are.  Good advertisers always target. In the case of singles dating online, if you set yourself up to attract everybody, you risk being so ambiguous and ordinary that you engage no one.  So, in the words of a marketing expert (yes, me), "make the offer clear".
Be concise
In advertising, the standard for writing web copy is about 250 words. I apply this to online dating profiles too because it's long enough to show substance and catch attention, yet short enough to keep the attention.
Start strong
First lines should engage the reader right away. Forget staring with "thanks for reading my profile" or "I'm not good at writing about myself". Instead, be interesting. If you're having trouble thinking of a great opener then, again, take my online personality quiz. As I mentioned previously, it's actually a very helpful tool when writing an online dating profile.
Closing
Last lines should end with a reference to charming content previously mentioned in your online dating profile. By creating a loop back, your dating profile ends on you as a whole, rather than as a "last" part.
Ideal match
Use only a few adjectives to describe your ideal match. That way you avoid sounding as though you have a list of demands. Fact is, your profile should be based on your unique traits and anecdotes so that who you are, and who would be a good match, are clear already.  That said, a bad match who likes you will still give it a shot. That's human nature.
On a final note
Everyone can write, but can you market yourself?  Finding love is one of life's most rewarding accomplishments. It's also one of the most elusive. So get expert help. Think hiring a professional is not honest? Here's why it is: I use all your words and anecdotes so that it's a true representation of you.  My strength is that I know how to put it all together to make you stand out.
See for yourself. Check out my online dating profile samples or go straight to the online personality quiz.  Submit the answers to me and you'll be amazed at what I can do with them!