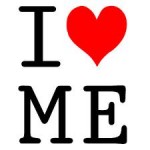 Tall, dark, handsome and intelligent man looking for compatible partner.
People who meet me always tell me I'm beautiful but, what you can't tell from looking at me, is that I'm beautiful on the inside too.
Those lines you just read?  I actually saw them on a dating site I scanned the other day. Both dating profiles were tremendously appealing, but probably only to me and for all the wrong reasons.
I love bad marketing. It gives me private self-satisfied smiles because I'm confident that I can do so much better. Yet, however much I may indulge in moments of smugness (and, they really are just moments), I know to keep them to myself.
Certain singles dating online could learn a thing or two about discretion, not to mention modesty.
But, really, how does one promote their best selves without sounding conceited? Here are three suggestions on how to sell yourself and these are based on the mistakes of the two dating profiles featured above.
Don't describe yourself.
If you complete the information required in your settings and you post a few good shots of yourself, there's no reason to describe your looks. There's no reason to brag about them.
There's also no reason to apologize for them.
I can't tell you how many men and women say things like "I'm a little overweight but". It lacks self-esteem and that, in itself, lacks sex appeal. No matter what your perceived imperfections – and please note that I said "perceived" – feeling good about yourself and exuding confidence is very attractive.
Be playfully self-effacing.
When it comes to connecting with strangers and breaking the ice – one of the most disarming and engaging tactics is to be a little self-effacing. Being comfortable enough with yourself that you can laugh at your foibles is incredibly attractive.
Here are some examples:
I've completed four Tough Mudder races. I also won my first weightlifting championship last year. Yet, despite all this, I can't open a jar of peanut butter without a struggle.
I'm a gourmet cook and love to entertain friends with large, lavish meals. They like it too. Well, except for that time when I mixed up paprika for cayenne pepper. Anyway, moving on…
I can remember some of the most random facts. I also come up with more trivia for you than a Google search. My brain can store all kinds of information. However, do I ever remember my keys? No. Not ever
In its own way, being self-effacing shows confidence. In addition, it gives the other person permission to stop trying to be perfect. The result is a more relaxed exchange and one that tends to be upbeat and fun.
Don't say it. Prove it.
If you really are beautiful on the inside, don't say it. Prove it. For instance, if you build homes for Habitat for Humanity, mention it. If you do volunteer work for homeless kids, tell us your role. If you raise money for charities, describe some of the charities that matter to you.
But how to you demonstrate your contribution without bragging? Here's are some examples:
I keep fit with hiking, cycling and skating. My favorite exercise though is going on long runs with a couple of the dogs from a nearby homeless shelter (boy they're fast!).
I contribute to the world around me by volunteering and raising money for charities. I'm hoping to meet someone like-minded.
When I volunteered for Habitat for Humanity, I learned that the poorest people can be the most generous.
How to avoid online dating profile mistakes.
The safest and easiest way to the perfect online dating profile is to hire me to help you with it. As an ad writer and online dating profile writer, I know all the right marketing techniques. Check out my online dating profile samples and see for yourself.
Also have a look at my services, which include everything from phone consultations to writing a customized dating profile using your expressions and anecdotes (so that it's honest).
Better yet, just get started with the personality questionnaire and then send your answers to me.