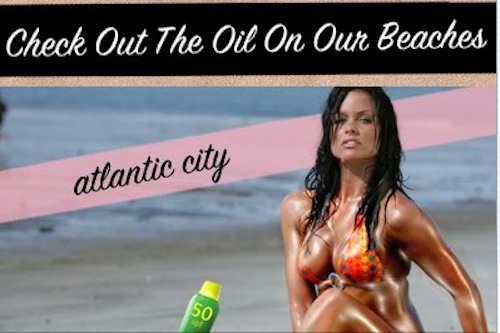 As someone who's spent years as a copywriter, I know the importance of headlines. In fact, ad writers often spend hours on them.
After all, great headlines can ultimately maximize a client's investment.
Conversely,  bad headlines can backfire badly.
Yet, despite the fact that I've sent clients big bills for writing one simple headline – and I sincerely believe that they're worth their weight in gold in most cases – I confess they have little value when it comes to personal ads.
I know, I know – so many articles say they're important. That's probably because the authors have no marketing background and no insight into consumer behavior. As such, they incorrectly assume that, if headlines matter in advertising, they  matter on a dating profile.
They don't.
The only time they really matter is if the headline is sexually suggestive or angry. Otherwise, the average headline on an online dating profile is relatively insignificant.
Here's why a headline matters in traditional ads.
In print ads for toothpaste, cars and other products, you have to grab readers with the headline because they aren't there to read your ad. They're there to read stories.
The same is true when you're hit with digital ads. Because people are distracted and not there for you, an average or boring headline is very easy to miss.
A striking headline and visual, however, can grab a person's attention long enough for them to at least consider scanning the rest of your message.
Essentially, the reason why headlines matter in traditional ads is because of the environment they're seen in and how a person behaves in that environment – that is, distracted and focused on other words.
Here's why a headline matters little in a personal ad.
When you go onto a dating site, your main reason for being there is to look at the photos and read the profiles. It's not at all the usual behaviour associated to ads.
In fact, the behaviour on a dating site is pretty much exactly that: photos first, profile second. Unless they're outrageous, your username and headline are peripheral.
That's not to say that you shouldn't bother writing a headline. Do, of course. However, don't spend too much time trying too hard. A short headline that's warm and friendly is all it takes and it avoids the risk of sounding contrived.
The importance of your dating profile.
Once  your photos have passed the inspection of a potential match, your profile can make or break your success. So make sure it's the best it can be.
If you have difficulty putting it together in a way that's engaging and truly represents you, then let me help. Not only do I find the unique anecdotes and traits that make you engaging (we all have them and most of us don't even realize it), I write the profile using your words and expressions so that it's all very true to you.
Check out the samples of my online dating profiles and see how I do it. Or, get started with the personality questionnaire and send your answers to me. You'll be amazed at how many gems I can find!