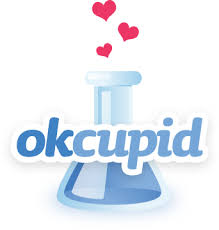 Today I scanned dating profiles on okCupid looking for those that had common profile writing mistakes. Here's an excerpt from one of them, followed by my critique.
By posting typical online dating profile mistakes, rather than outrageous ones (ohhhh there are many of those!), my hope is that I can keep you from making them yourself.
From the dating profile of a 33-year old man:
I have been told that I am a very patient person and that I'm fun to be around. I like to party and I like science.
I like trying new things. I'd like to do more hiking and outdoors activities. I haven't done any camping but wouldn't mind trying it out.
My critique.
The "I have been told" technique is often used even though it adds nothing at all to a dating profile. You're either patient or you're not. In addition, because you're dealing with strangers who haven't even decided yet if they trust you or your opinion of yourself, then they're not likely to care about what others have said about you.
So, instead, own it and state it with confidence. Better still, explain how it is that you're patient. Maybe you could add a fun anecdote about how easy you are in traffic jams?
Also, I like to party and I like science? What kind of a segue is that? Make your copy flow from one topic to another. Don't change gears so suddenly!
Lastly, don't go on about all the things you'd like to do more of. This isn't the place to be wistful or to sound as though you're sitting on the sidelines waiting to do things you like. Just talk about what you do enjoy and talk about them in a dynamic way.
A final word about writing your online dating profile.
Even writers have a difficult time writing about themselves on a dating profile. That's because it takes more than just knowing how to write well. It takes marketing intelligence. As a copywriter, I have both the writing skills and marketing savvy to help you stand out online.
Because I ask a lot of questions, I end up using your words and anecdotes to do it so that you go online with a dating profile that truly is "you".
Check out my online dating profile samples and see for yourself. Better yet, get started by completing the personality questionnaire and then submit your answers to me.