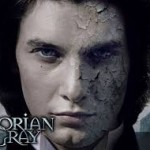 In advertising, we test everything. It's common for one client to have  two separate landing pages to see which one will do a better job of converting. It's also typical for a client to test their latest marketing campaign to a previous one. It's even standard to compare one word to another.
Whether the details are big or small, it's good marketing practice to review what's working and what isn't, then revise accordingly.
I often encourage singles dating online to do the same. It's common for me to suggest that they change their main profile picture to see if one, over another, will appeal to better matches.
I  also regularly recommend that singles slightly revise the content of their profiles (while remaining true to their priorities) to see if that changes the type of suitors they attract.
In addition, I encourage them to post on more than one site and write according to the particularities of each one.
For instance, a client on Christian Singles doesn't need to profess his or her love of God. It's evident in the fact that they've chosen that niche site. However, that same client might want to mention it on dating sites that cater to broader audiences. I even suggest that they take slightly different approaches on different sites.
In short, I'm all for testing and revising. After all, for a personal ad to be successful it needs to follow the same tried and true marketing principles followed by good brand advertising.
Testing and brand consistency.
However, good marketing also dictates that no matter how different two ads might be, the brand personality needs to remain consistent. A "brand personality" refers to the human traits assigned to brands so that people can better relate to them.
For instance, McDonald's doesn't just sell meals. It sells a welcoming family atmosphere. The brand personality it exudes is fun, down-to-earth and friendly. Apple's brand personality is innovative and contemporary. Nike's is active and high achieving.
No matter how many different ads they produce, good brands maintain core traits. By being consistent, brands give people a reason to count on them and, ultimately, trust them.
How brand consistency applies to online dating.
When I was online dating, I began a few email exchanges with an upbeat, articulate guy who was looking for a long-term relationship. He came across as intelligent, fun and refined. I was interested enough that I nearly met him. That is, until I saw his profile on Plenty of Fish where he talked about getting laid and wanting to meet a woman who looks good in garters.
It was an immediate turn off.
I'm all for saying what you want. Nor do I have a problem with people looking to hook up. It's just not for me. My problem was that this person, inadvertently or not, misrepresented himself.
3 ways to switch it up while still being true to yourself.
Sometimes singles try to increase their chances of success, but end up hurting them. So how do you put successful marketing methods in place without falsely advertising yourself?
Here are three good suggestions:
1) Change  the sequence of your photos every few weeks.
Or, post different ones on different sites to see if that yields different (and, ideally, better) results.
2) Join a free site as well as a paid site.
Different sites appeal to different people. For instance, because okCupid has a very social component to it and is not strictly for dating, it could attract a completely different audience than eHarmony.
3) Change your anecdotes.
I always recommend using anecdotes throughout a profile because they're so much more interesting than adjectives. Another advantage of them is that you can change the stories while remaining true to your interests and priorities.
To uncover some of your best anecdotes, get started with my personality questionnaire. It's a free and valuable tool for improving your dating profile.
One final piece of online dating advice.
The lesson here is to be true to yourself and be specific about your needs. However, be consistent. Pick the values and priorities that matter to you most and present them in a clear and consistent way.
Online dating is about finding your perfect match. But, to do so, you first have to win trust.
That said, you can easily navigate the challenges. I provide 15-minute consultations where I critique your presentation and suggest tips on how to improve it. I also offer online dating profile writing services.
Learn more about my services, samples and personality questionnaire.