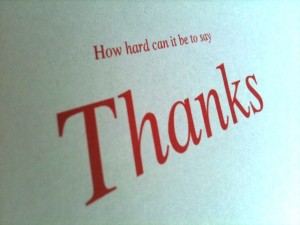 You're online dating. There are millions of choices out there yet somehow, among them, someone sees you. They send an email. It's friendly. It's classy. It sounds crafted to you instead of being generic.
What do you do? If you're interested, you write back. If you're not interested, and you're like most people, you move it to the trash. Lovely behavior. You must be so proud. Ironically, I bet you probably think there are a lot of jerks out there, but don't count yourself among them.
I know I never did.
Yet, since dealing with countless singles dating online, I've learned just how hard online dating can be on a person's self-esteem. So, maybe we can all be more conscientious of that.
If a man or woman dating online takes the time, makes the effort, and musters up the courage to write to you, then please acknowledge the compliment. Just send a simple reply that goes something like, "Thanks for the email. I've read your profile and, though you seem great, I don't see enough of a match". It's a small gesture on your part and one that can make a big difference to someone else.
Some online suitors might take offense and write back with a snide remark. For the most part though people will write back and thank you. Still, no matter how they react to your reply, the point is that you're being decent and there's never any harm in that.
Because of the mass number of people dating online, and the fact that we're shielded from humanity by the impersonal quality of our computer screens, we can sometimes forget that we're dealing with real people. If you post your profile on a dating site then you've agreed to let people contact you. So don't treat them like trash. As an online dating profile writer, I know first-hand how hurtful that can be.
For more online dating advice, feel free to read through all the previous blogs, or to contact me directly. For tips on how to write a great online dating profile, check out my online dating profile samples . Or, go straight to the free personality quiz and have your online dating profile professionally written by me!